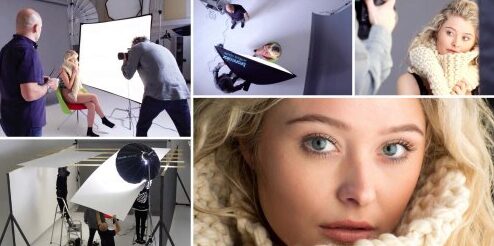 Karl Taylor Education – Soft single light portrait
Genre: eLearning | Language: English | Photography | MP4 | 435 mb ++
For this informative photography class Karl is joined by broncolor's Urs Recher as he continues to demonstrate how creative you can be using just a single light setup.
In this portrait photography class Urs explains how to create the softest light possible. Using one of the most commonly used modifiers, he goes into detail about the importance of positioning and how to position your light for maximum effect. Together Karl and Urs demonstrate common mistakes photographers make using softboxes and how to correct these mistakes.
Photographing in a large studio, the pair also discuss how this setup would work in a smaller studio before creating their own to demonstrate exactly how this setup would work and how simple changes to your studio can make a big difference.
Content Source:
https://www.karltayloreducation.com/class/studio-lighting-setups-portraits-one-light-setup-21/