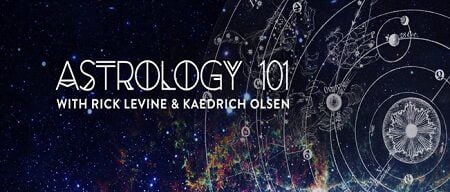 Astrology 101 – Gaia | 1,3 GB
This is your opportunity for a basic introduction into the elements of astrology. In this series, we will examine:
– Signs – the foundation of astrology
– Planets – the force influencing how the signs express themselves
– Horoscope – the influential domain that delineates planetary interactions within the signs
This series is ideal for someone who is curious about the ancient art of astrology and would like to gain a deeper understanding of some of the basic concepts presented within some of our astrology themed videos. Feel free to take your time, open your mind, and allow yourself these moments for contemplation.
As a determined and enthusiastic Aries, Master Astrologer Rick Levine gives professional astrology talks around the world and is one of the most widely published horoscope authors out there.
Homepage:
https://www.gaia.com/
Screenshots