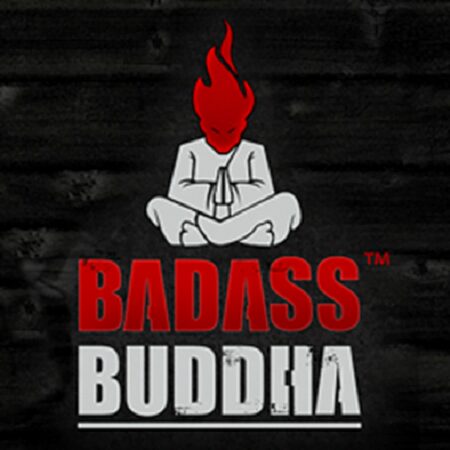 Badass Buddha with Tom Torero | 5.56 GB
It's been five years since the London Daygame Model took on its first fledgling form, and since then A LOT has happened.
I've taught hundreds of students the principles of daygame live on the street, and thousands online through my books and videos.
The craft of Daygame has evolved significantly in that time, as has the teaching of it.
What I realised was that students were just learning an identikit model rather than absorbing the core principles behind it. They were treating it like a science instead of an art. There was too much heavy theory and not enough practical, actionable steps. Fundamental principles needed to be taught alongside techniques.
Students were becoming 2D blueprint robots. I saw the need for a 3D version of things where daygame could become something more than just a one-trick pony.
The structure needed to be simplified and clarified. Rather than adding more on, things needed to be taken away and the core principles left. Universal themes needed to be identified and the apparent contradictions united.
The rabbit hole needed to be deepened to include life beyond daygame and how true identity-level change should happen.
And so the BADASS BUDDHA was born. In the spring of 2014 I recorded a one-day seminar in central London and filmed the whole thing, giving everyone access to my mojo dojo.
In the online video programme you'll learn:
OVER SIX HOURS of NEW seminar content that smashes current social programming
Full immersion into the Torero Daygame / Dating / Lifestyle model
Core seduction principles that apply to ALL types of 'Game' and beyond
Over 100 NEW tried-and-tested techniques for daygame and dating
Torero hacks that have until now only been taught on bootcamps / private coaching
LIVE DEMONSTRATIONS of my Physical Game hacks, helping you move from social to sexual
The 7 Key BADASS FLAMES from open to close and how to handle them
How to build high self-esteem and core confidence
How to use daygame as therapy to overcome depression, anxiety and stress
Life beyond the street stop and how to daygame anywhere – in parks, coffee shops, malls, stores etc.
How to avoid becoming a daygame robot and learn to flow
Why Nice Guys lose and how instead to become the Nice Bad Boy
How to flirt using verbal and non-verbal spikes
The pitfalls of becoming a player
How to hold the frame and apply this principle to other social situations
The solution to oneitis and the answer to getting her back
Why Natural Game is a myth and how you can instead become a SuperNatural
How to HALVE YOUR LEARNING CURVE and get to instructor-level good, fast
What is the Secret Society and how you can speak the secret language that girls love
How to seduce girls with just your eyes, under-the-radar
The importance of male-female polarity and how to generate it, anywhere
How to lead in any situation
One overlooked technique that is the cornerstone of Game
How to be the Lover instead of the Provider
The biological principles behind Game techniques
What your Sexual Market Value is and how to build it / deliver it efficiently
Why daygame and positivity should be win-win
The TOP FIVE daygame myths exposed
How to become socially dominant, way beyond just with girls
How and why social intelligence trumps IQ
The keys to Badass Buddha fashion
A better way of opening girls than just direct or "indirect" which is IGNORED by other trainers
How to beat Approach Anxiety and use it as rocket fuel
The myths of state shifting and a better technique to get started
Why rejection is vital to your success
The most common daygame excuses and how to eliminate them
How to use the girl's reactions as your own personal coach
Universal assumptions that hook girls in any town or city
One simple sentence with massive implications that will amp up her attraction when you meet her
How to daygame in lover mode rather than provider mode
The TOP 10 STREET SECRETS taught on bootcamps
How to improvise on the street and tell attractive stories
What to do to bypass the boyfriend she brings up
A simple way of making cold approaches warm
How to spot horny girls who you can get into bed faster
The methods for daygaming two girls, a girl with her mum, a girl who's working, a girl in a cafe
Tips for closing strong and avoiding flakes
Texting / social media hacks to keep her interested and get her out
How to reignite old flakey leads
Over 30 NEW DATE TECHNIQUES to get her ready to kiss and take home
One powerful statement that will ensure you're never put into the Friend Zone
How to escalate smoothly back at your place
How to deal with Last Minute Resistance (LMR) and use it to your advantage
The smoothest way of pulling the trigger
Life lessons from daygame and beyond
How to unplug from the Matrix and build a lifestyle you want that will transcend Game
Screenshots