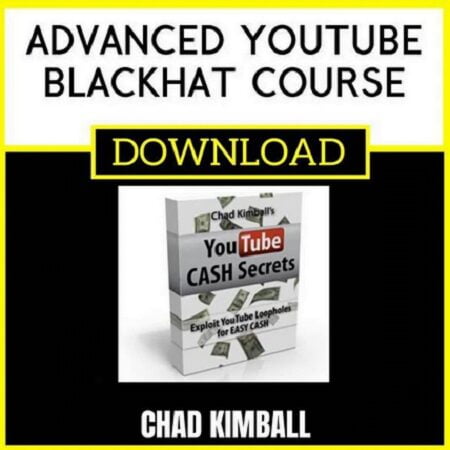 Chad Kimball – Advanced Youtube Blackhat Plus & Bonuses | 8.7 GB
General:
While I was there, I also grabbed the other available video courses from Chad's membership site. These include the following:
– 1. Google Maps Blackhat Techniques
– 2. Google Maps Whitehat Techniques
– 3. Income Generators
– 4. The Domain Tweak System
– 5. YouTube Cash Secrets (recently updated)
Software came with this purchase, but the software cannot be shared at this time. One of our respected members fluent in the business of cracking has taken a good look at the software, and that's the verdict.
Screenshots