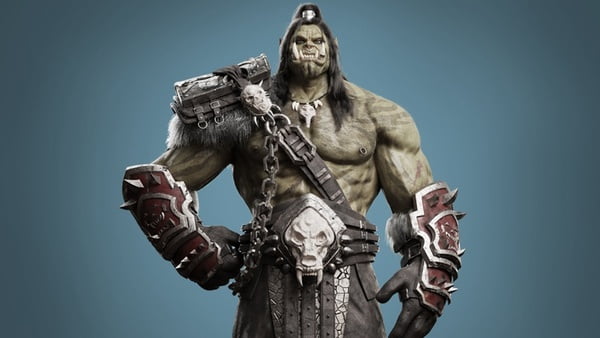 Character Creation in Blender – Orc Creation
MP4 | Video: H264 1920×1080 | Audio: AAC 44,1 kHz 2ch | Duration: 73h 39m | 37.25 GB
Genre: eLearning | Language: English
Want to know how to create a big strong Orc with a detailed body-builder type of body? Do you want to know how to construct layers of accessories like cloth, leather, straps and armor that is appealing and functional?
Then you came to the right course.
My name is Corazon Bryant, professional 3d Artist and educator. In this course, I will show you how to create a complete Orc character using only one software program called Blender. Starting with just a sphere, we will use Blender's powerful sculpting tools to transform it into a full body Orc. During the sculpting process, I will go over the important muscle forms and body landmarks you need to know so you can better understand the overall structure of the human body. You will learn how to exaggerate the muscle forms while staying true to realism. You will learn how to model complex accessories like armor, boots with straps, trophy belt, intricate pendant, and many more. I will show you the proper way to retopologize and how to build the essential loops that will make your character animation-friendly. We will go through the process of unwrapping our character so we can bake and texture details that will further make our character realistic. We will create wear and tear, sculpt believable damages and scratches through a combination of custom texturing and procedural mapping. You will understand how to produce realistic metal, leather, cloth, skin, and even customized tattoos. How about those lifelike eyes, hair and fur? Yes we will spend lots of time detailing the eyes by sculpting, baking and texturing. For our character's hair, will use particle system that will give us full control for the placement and style. Last, we will render and composite our images using a variety of techniques with node creation that will lead us to our final beauty shots.
Sculpting, retopologizing, unwrapping, baking, texturing, lighting, rendering and compositing, everything you need to know about character creation is here.
Now before you take this course, make sure you have at least a basic understanding of Blender.
If you are tired of jumping from one software to the next, and wish you can just do it all in one single program, then you came to the right place. All you need is Blender to produce a professional production-ready character.
https://flippednormals.com/downloads/character-creation-in-blender-masterclass-orc-creation/