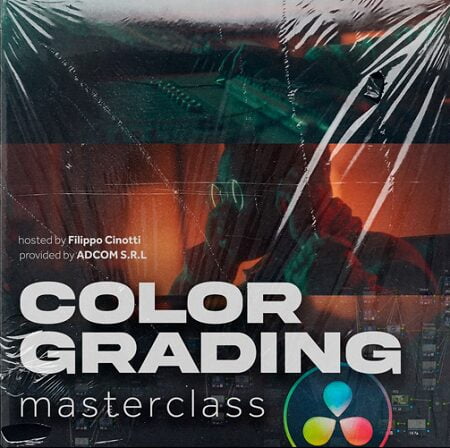 Color Grading MasterClass | 88.8 GB
This is my complete Color Grading Masterclass, the place were you'll be able to craft your images to perfection. pleasing enough?
But most importantly: you'll learn a full working method that will craft you into a professionist in the Color Grading world (inside and outside the program). Take a look at what we will cover
I spent hours behind Premiere, After Effects (FCPX, Avid.. name it) trying to smash a Random LUT into some random footage and pretend to Achieve the CINEMATIC LOOK.. well, that's actually NOT how it works.
Having a path, a method.. that's how you get the secret weapon.
What I get with my purchase?
You will have the access to 70 Training Videos + 3 .zip Files with Databases & video files for the training (almost 30GB) for a total amount of almost 80GB of material (streamable any time you want)
What is the main Language of the Masterclass?
The Masterclass is 100% in English
Can I watch the Masterclass multiple times?
Once you get in, you can access to the Masterclass any time and download your files when you want as many times you want
Do I need Davinci Resolve PRO version?
Davinci Resolve Pro Version might be needed to open the Projects included with the Masterclass, but no worries, you can still work with the Material included/creating your own timelines even with the free version.
Homepage:
https://adcomsrl.podia.com/cgmasterclass
Screenshots