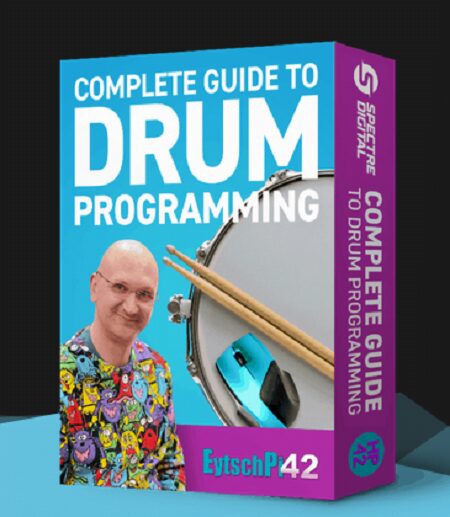 Complete Guide To Drum Programming – Spectre Digital | 16.9 GB
Learn to create the most realistic and best sounding drums using your favorite drum software.
This course will first go through a lot of the technical aspects to get you and your preferred drum software ready to program.
You'll learn the differences between programming in the key editor versus a drum editor and find out how to effectively structure your drum map and key commands. Individual lessons cover most of the commonly used VSTs and who you their interface, the sounds, workflow and how to assign individual outputs. After that you learn how to combine different VSTs to get the sound you want and we even cover some mixing techniques. If you have live drums and want to beef them up with some samples we also have you covered!
The second half of the course gets you on the grid. NOW we program! We even have a drummer on a real kit int he room so you can see the movements and techniques on a real kit. We cover the basic pillars of the groove, 332 subdivisions, halftime, double time, quantizing, ghost notes, Fills and Breaks, specific HiHat and Ride techniques, Double Kicks for heavy styles, Six Eight and Odd Time Signatures, programming subtle drums and we even translate a practice room recording into a fully programmed drum part.Programming realistic drums is a skill that is learned and it doesn't happen over night, but it starts somewhere. and that is HERE!
– Learn how to use a wide variety of popular virtual drum software.
– Superior Drummer 3, Get Good Drums, Native Instruments, Steven Slate Drums, and More.
– Almost 15 hours of detailed lessons on all aspects of drum programming.
– Learn to not only make realistic-sounding drums but learn to mix them to sound amazing.
– Learn to program drums to augment your real drum recordings
Homepage:
https://www.spectredigital.com/complete-drum-programming/
Screenshots