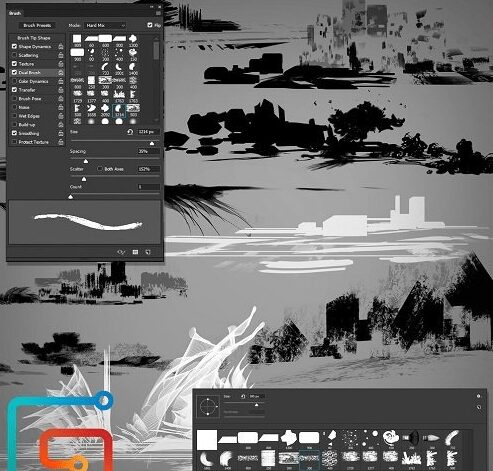 Create a Custom Brushes Set from Scratch in Photoshop
Genre: eLearning | Language: English | Photoshop | MP4 | 1.36 GB
In this tutorial, I'm showing you how you can create a complete custom brushes set from scratch in photoshop, by building up and elaborating new brushes on top of the previous ones.
Brushes didn't matter in my process until I started designing mines. Now they do matter, because I know exactly how they are supposed to work, for what purpose and which gesture makes the best out of them.
During 2h30, you will learn the tips and tricks I use to develop a consistent design-oriented brush set in photoshop, which made the difference for me between a messy brushwork and a better brush economy.
Content Source:
https://gumroad.com/l/KqPv/