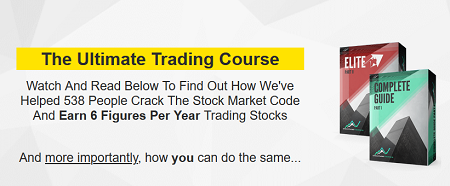 Dekmar Trades – Complete Trading Course | 19.2 GB
Earning Your Freedom by Trading The Stock Market
Learning the Foundations, Working From the Ground Up!
Taught by educator, investor, mentor Sean Dekmar
My name is Sean Dekmar
– I am the Head trader of one of the worlds biggest day trading chat rooms, DekmarTrades, which over a 3 year span collectively had 15,000+ members.
– I have spoken at Trading Conferences across the country, was a guest speaker on the American Investor Show, and have been a full time Day Trader for the past 5 years.
– ​Last year when I did the Small Account Challenge I turned $4,000 into $80,000 in 6 months while live streaming every trade and showing all my Verified P/Ls.
– This year I plan on starting with $3,500 and turning it into $100,000 within a 6 month span.
The Complete Trading Course has 10 different lesson sections that are split up to feed you the skills in a format that they can be IMPLEMENTED.
Let's get you up to speed on what REALLY works now.
Trying to prepare for a stock does not work without knowing what you're preparing for.
We have to learn these foundational skills to even know where to begin!
That is why the Complete Trading Course is the way to go!
With broken down sections of digestible information, you can learn and implement slowly over a period of time, or binge watch if you are a person of ACTION!
Without Action, it all stops cold. Dead.
Moving forward, PROGRESS, is what we NEED!
Take action today and join the Complete Trading Course.
Homepage:
https://dekmartradesbootcamp.com/sales-page-275935421605286096988
Screenshots