DevOps Complete Course – Valaxy Technologies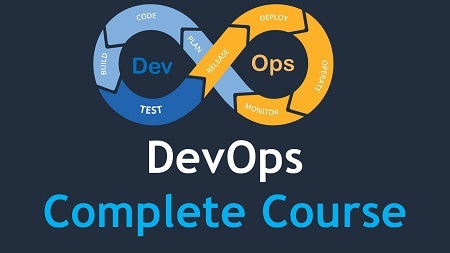 DevOps Complete Course – Valaxy Technologies
Released 09/2022
MP4 | Video: h264, 1920×1080 | Audio: AAC, 44.1 KHz, 2 Ch
Genre: eLearning | Language: English | Duration: 140 Lessons (58h 6m) | Size: 11 GB
Master how to create DevOps CI/CD pipelines using Git, Jenkins, Ansible, Docker, SonarQube, and Kubernetes on AWS. Work on real-world projects to understand the steps and tools involved in the DevOps lifecycle
About This Video
Comprehensive and hands-on course on creating DevOps CI/CD pipelines with lab exercises
Deep dive into the architecture view for each AWS service and complete understanding of DevOps workflow
Setup of DevOps CI/CD pipeline to build and deploy a real-time project
In Detail
Learn about the DevOps tools involved in each stage of the DevOps lifecycle right from continuous development, continuous integration, continuous deployment, and continuous testing to continuous monitoring in a process-centric workflow. Explore the various DevOps tools. Setting up a complete CI/CD pipeline using various DevOps tools requires a good amount of diverse knowledge and understanding of a logical workflow of a DevOps project, this course comes bundled with all the answers in process-driven labs/activities.
In this course, we will create a complete CI/CD pipeline to run a java application. You learn to create a simple DevOps project using Git as the local version control system, GitHub as the distributor version control system, Jenkins as the continuous integration tool, Maven as a build tool, SonarQube as a code analysis tool, JFrog Artifactory as an artifact repository, Ansible as configuration management and deployment tool, Docker for containerization, Kubernetes as a container management tool, Prometheus as a monitoring and alerting tool, Grafana as an interactive visualization web application and all this environment is set up on AWS.
By the end of this course, you will have learned the industry's favorite DevOps tools stack. You will also be able to setup production-ready DevOps CI/CD pipelines.
Audience
Any IT professional who wants to start their career in DevOps, DevOps beginners, and individuals who want to do a complete DevOps real-world project on their own can take this course. This course is designed for individuals who want to shift from other technologies and are desperate to move onto DevOps culture. People who are from non-IT backgrounds should refrain from taking this course
You need the DevOps setup configured on AWS, create your own AWS account, and possess some basic knowledge of Linux. This is not a certification course and teaching programming skills is included.
Homepage
https://valaxy.thinkific.com/courses/devops-complete-course
Screenshots