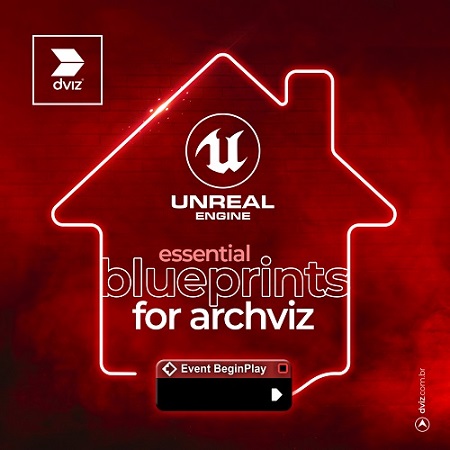 Essential Blueprints for Archviz | 14.4 GB
Programming can be a daunting subject.
Most people think they need to be a genius or a math expert to learn to program.
But in this course you will learn otherwise.
Blueprints can be easy to learn, even without any prior knowledge, just know Unreal Engine.
​In this course you will find more than 70 lessons recorded in Unreal Engine 5, where you will learn best practices for using Blueprints.
A real step-by-step guide that will help you get on the right path!
We have developed a methodology for you to gradually evolve your knowledge as Blueprints become more complex.
Homepage:
https://www.dviz.com.br/blueprints2022-eng
Screenshots