Investopedia Academy – Become a Day Trader Day Trading Course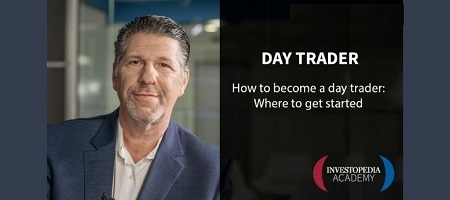 Investopedia Academy – Become a Day Trader Day Trading Course | 5.1 GB
Course Description
Comprehensive day trader training from an experienced Wall Street trader. Learn to trade any market, online at your own pace.
Course Goals:
At the end of this course, you will be able to:
– Apply new trading rules to your process
– Examine charts and trading patterns using technical analysis
– Plan your trades with proper money management techniques
– Maximize your profit potential through the usage of stop losses and proper position sizing
Investopedia Academy Educational Philosphy
Each Investopedia Academy course has been designed structurally around the pedagogy of micro learning. With micro learning we are able to make a large impact in your education on the world of investing and trading in a small amount of time. Our courses are developed with the information provided in small self-contained units that enables complete autonomy of your learning. Each topic is presented by leading experts in a variety of fields to support cognitive learning by reducing rhetoric and unnecessary text to focus purely on the content and their experience. To promote critical thinking into the subject at hand each course also offers workbooks designed by expert educators which enables the learner to apply their new found skills and knowledge. With all of these elements combined Investopedia Academy is able to effectively close skill and knowledge gaps.
What will I learn?
– Learn a proven and to the point strategy that includes six different kinds of trades
– Have the confidence and knowledge to trade on a daily basis
– Discover how to minimize your risk with every trade
– Speak the language of the market and trade like a professional
– Acquire the skills you need to trade any security in any market
– Get over 5 hours of on demand video, exercises, and interactive content
– Connect with David Green and his live trading platform with our free trial period
This online course is for: complete beginners to semi-experienced day traders; there is no prior knowledge required.
HOmepage:
https://academy.investopedia.com/products/become-a-day-trader