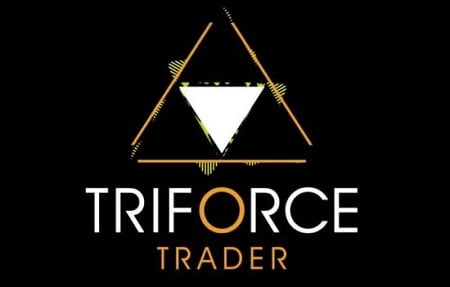 Triforce Trader with Matthew Owens | 4.33 GB
Discover Your Trading Edge
WHY MOST TRADERS ARE DOOMED TO FAIL AND HOW TO DO THE OPPOSITE AND SUCCEED.
Are you sick and tired of struggling to grow your trading account and build wealth? Fact is, if you're serious about creating extra income, achieving financial freedom, or having 'walk away' wealth, you need one thing: consistency.
BECOME A ZEN TRADER
After years of trial and error, we've uncovered a powerful approach that will support you along your trading journey. By combining the Fundamentals of Trading and Technical Analysis, a new paradigm is born – a fully automated approach surely to give you the edge in your trading.
TRIFORCE TRAINING.
Courses for new and advanced traders, taught by Matthew Owens.
Part 1 is meant for people who are just starting out as traders. This comprehensive course is 30 HOURS LONG! I will take you through all the basics of trading: From not knowing a lick about what the stock market is, all the way through being able to know market history, technical analysis, and fundamental analysis.
Quick Breakdown
A 30 Hour Course
Homework Graded By Instructor
Weekly Meetings Every Sunday
Intro Stocks, Options, Futures, And Penny Stock
Technical Analysis, Fundamental Analysis, And Some Quant Analysis
Stock Market History And So Much More
Comes with another piece of on Demand Content Called "Trading Around Equilibrium" [20 hours]. In total 50 hours.
Part 2 is where we will transitions the class from basic skills, into quantitative analysis. We will take a deep dive into many concepts of quantitative analysis, using a broad spectrum of tools such as Excel, Python, and Tradestation.
Quick Breakdown
This is an 80 hour course with homework
You will need Python, Tradestation, and Excel
Homework is graded and looked over by Tri
Foundational Course In Quantitive Analysis
Includes Quant Trading 101
Private Discord Chat Just For Training Members
Weekly Meetings Every Sunday
Comes with another piece of on Demand Content Called "Quant Trading 101" [7 hours]. In total 87 hours.
How to write code, test code, validate strategies, and much much more
Screenshots