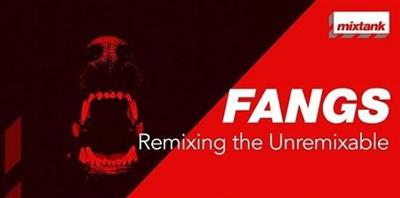 Mixtank – FANGS Remixing The Unremixable
Genre: eLearning | Language: English
The remix is a powerful tool for any artist; it's a way to put your own stamp on a well-known track and show people what you're all about. Most electronic genres are relatively straight-forward to cross-over for remix opportunities, but what if you look further afield? Where do you start with a totally different genre – an iconic track with a different time signature?
In this course, FANGS will teach you the techniques required to take apart any track you can think of, rebuild it in a coherent way that fits your style. Working in Ableton, Danny will cover every aspect of the remix process and show you how to approach any remix project with confidence.
You'll learn things like:
– How to stretch and re-time tracks with unconventional time signatures
– How to remix a track using nothing but the original track (no parts required)
– How to manipulate MIDI files to create leads, melodies and basslines
– Sampling and arrangement
– Sidechain setup
– Fundamental creative skills that you can apply to any remix project
LA-based producer, FANGS, has had an illustrious career which, via multiple artistic projects, has seen him release on labels including Big Beat and Atlantic Records, and remix for the likes of CeeLo Green, Jason Derulo, Genesis and Carly Rae Jepson. In short, he's no stranger to taking a track which wouldn't be found anywhere near a DJ's record box and turning it into something which will have the crowd eating out of the palm of your hand.
Chapters
– Sample Editing & Timing
– Kick Drum & Sidechain Setup
– Using MIDI Files & Layering Sounds
– Kick Processing & Master Setting
– Intro Arrangement & FX Layers
– The Chorus
– Making Percussive Elements From Drum Fills
– The Lead Melody
– Detailing The Drums
– Arranging The Effects
– Final Thoughts
DAW – Ableton
Run Time – 00:57:46
Content Source:
https://mixtank.tv/programs/mtp010