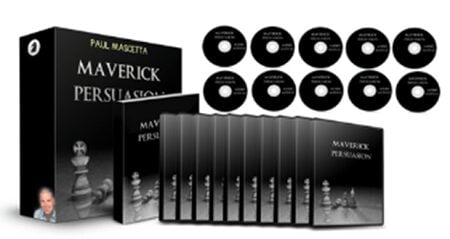 Maverick Persuasion with Paul Mascetta | 1.63 GB
Maverick Persuasion is a 10 module video training course that shows the most effective persuasion techniques known to man.
Period. When creating Maverick Persuasion I made a promise that I would only include the top 20% of what I know from personal experience drives 80% of the results. In other words, only the most effective, time tested strategies and techniques made the cut. Anything else, regardless of how cool, intriguing or cutting edge it may have seemed was dismissed.
So what you have in this training are the top 10 strategies that that you will really ever need when it comes to mastering the art of persuasion. All delivered in an easy to understand instructional format. It will open doors for opportunities that would have otherwise been closed because of your inability to effectively persuade others and position you as a person of authority that others trust and rely on.
Homepage:
http://influentialmind.com/
Screenshots