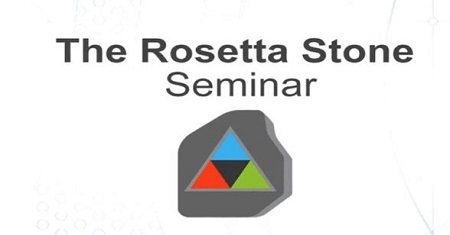 Perry Marshall – Rosetta Stone Seminar | 11.1 GB
The Master Formula for Adding Zeros
I have guided thousands of entrepreneurs to six figures; hundreds to seven figures and beyond. Today, a handful are worth a billion.
Whether you desire to earn $400,000 a year strictly on your own terms, or if you prefer to join the ranks of the wealthiest entrepreneurs in the world, I'm delivering the world's first Zero-to-Billion equity business strategy. May 8-10, 2018
What's NEW in Rosetta Stone?
– The ability to walk into any business and instantly see how to add a zero. Maybe two or three zeros.
– Immediate ability to rule out businesses where adding zeros is impossible.
– A method for revealing the exact bottleneck standing in the way of more zeros.
– A road map to the exact tools, processes and strategies that add the zeros. (Half have never been seen by most Planet Perry members, and at no time have I ever explained how to put them all together.)
– If you're a CEO, a model for locating key consultants and employees and giving them "golden handcuffs".
– If you're a consultant, a model for qualifying clients and taking equity in companies.
– A structure for ending consultant or client relationships that aren't working.
– A model for sharing equity that's fair to all and ensures you get paid.
– The master formula for Self-Sustaining Network, which is the strongest moat you can build around any castle.
Screenshots