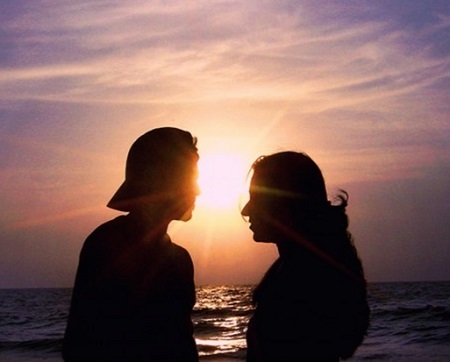 Get Fit To Get Dating – Scott Paton & Sabrina Lynn Domenosky
1.75 GB
This course is for Men ONLY! Sorry, ladies.
Sabrina, star of Playboy Radio, Sexy in Six and Get Fit to Get Laid, shares her deepest, seductive secrets for attracting the woman of your dreams. Whether you want to date a ton of women or just that special one, this course gives you the secret sauce.
Forget Plenty of Fish. Strike Match from your list. eHarmony, too! You won't need any dating sites once Sabrina shows you how to succeed with the woman of your dreams.
Are you looking for "Pure Romance"?
Tired of a "Sexless Marriage"?
Sick of awful "Relationship Advice"?
Then this course is for you!
You don't want to end up in divorce court and be another divorce statistic, do you? What good is chasing the girl and catching her if you don't know what to do when you have her in your arms?
In this cutting-edge, reveal-all course, Sabrina shows you exactly what to do to get her, keep her and more…
Section 1: Introduction
Lecture 01: Introduction to Get Fit to Get Laid
What is this course all about? Sabrina reveals all…
Lecture 02: Who Is Sabrina Why Listen to Her
Get the insider secrets of Sabrina's life. Discover why she can lay out the ultimate fitness plan for you
Section 2: Physical Attraction
Lecture 03: Physical Fitness
How important is your physicaal appearance to women? You'll be shocked at what Sabrina has to say on this important topic.
Lecture 04: What Women Loves (Her Favourite Body Part)
Sabrina reveals what women are really thinking and saying when they are watching a guy…Sabrina explains just how important your physical appearance is to a woman.
Lecture 05: Eating For Sexual Prowess
What you eat impacts not only your physical appearance, but also what happens in bed. Sabrina sets the table for you. Miss this lecture and say good-bye to that cute hottie you have your eyes on…
Lecture 06: Exersise For Vitality
Special forbidden secret exercises are revealed in this lecture as Sabrina reveals all!
Lecture 07: The Four Secret Tantric Exercises For Attraction
Discover four ancient Tantric exercises guaranteed to energize your sex life in ways you can't imagine.
Section 3: Mental Fitness
Lecture 08: Man Brain vs Women Brain
Men and women think differently. How can you use that difference to seduce your sweetheart in a deeper love and connection? Sabrina shares the power of "Viva La Difference!"
Lecture 09: Why We Fight
You think you know why you had that fight. But you don't know why you had that fight.
Lecture 10: Why Are Women Crazy
Strong emotions run women. Sabrina shares the secrets to navigating the tidal wave that is your woman.
Section 4: Conclusions
Lecture 11: Next Steps – Conclusions
Sabrina talks about what you've learned and what your next steps are.
Screenshots