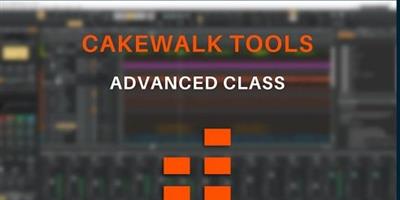 Skillshare – Cakewalk by Bandlab Advanced Ways to Use Tools
Genre: eLearning | Language: English
Welcome to the Cakewalk : Advanced Ways to Use Tools class.
After taking this class, you will be able to use the tools in Cakewalk in a smart way to save time and effort.
My name is Vishal. Have been producing music for 4 years and I will teach you my techniques with the Cakewalk tools section that have enabled me to make 5 beats a day. In other words, these techniques supercharged my workflow.
In this class I'll be sharing these techniques with you..
This course is perfect for you if you have the basics of using the DAW down and now you would like to streamline your workflow..
You can check out the free preview and I hope to see you there.
Project Description
•Download the Mp3 File that is attached to the project
•This file is a loop of 4 bars at 120 BPM. Set your DAW to 120 BPM and import the file
•Select the smart tool inside Cakewalk and split the clip at 2 bars and move the second half of the clip 2 bars apart (all while using the smart tool)
•Upload these new clips as a whole onto the project gallery
•Undo everything so that the clip is whole again. Now time stretch the clip so that it is 8 bars long
•Upload this clip to the gallery too.