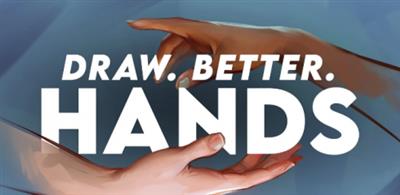 Skillshare – Drawing Great Hands – One Line at a Time
Genre: eLearning | Language: English
In this course, you will learn exactly how to draw the best hands you've ever drawn. In five lessons, each focusing on a single topic, I will give you all the tools you need to understand how hands work.
We will cover:

What makes hands look realistic and believable
How to make your hands feel alive and dynamic
How to turn your hand's line art into beautiful paintings
How to avoid the most common hand drawing mistakes
A step-by-step process to make sure you always know what to do next

Hands – the Artist's Mortal Enemy
Almost everyone who's ever picked up a pencil and tried to doodle a hand will know. There's a lot more to drawing them than you might think. For some reason, hands just never seem to come out right – and this has earned them an infamous reputation among artists.
Hands are made up of tons of tiny moving parts that all seem to behave differently. And for whatever reason, people always seem to be experts at noticing every mistake within the hands we draw. How are we supposed to tackle drawing something so complicated?

This Class
The solution to all that overwhelming complexity is to strip away all the parts that don't really matter, and to focus on building a solid base underneath. That is what this class will help you do.
In the class, we'll take a look at the complicated anatomy of the hand, and boil it down into something much more manageable. We'll tackle a variety of other hand-related subjects too, always focusing on making the underlying ideas simple and clear to understand.

What You Will Learn
By the end of the class, you will have a much better understanding of how to tackle hands from any angle and in any pose. No matter what style you want to draw in, you'll be able to use the knowledge from this course to draw the most expressive and believable hands you've ever drawn!
You will be given clear and concise instruction that's focused on practical, useful knowledge. Using plenty of demonstrations and visual examples, ideas that may have seemed complicated will be simplified and explained thoroughly. You'll also get some concrete homework assignments to help you get familiar with applying all the knowledge involved.
And on top of that, you will be able to apply the ideas from this course not just to hands, but to anything else you will draw in the future. The drawing tips in this class are designed to apply to your drawing skills as a whole, and you'll benefit from them no matter what you end up creating.
Content Source:
https://www.skillshare.com/classes/Drawing-Great-Hands-One-Line-at-a-Time/1266724081