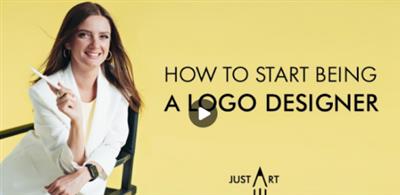 Skillshare – How to become a Logo Designer
Genre: eLearning | Language: English
The first video is all about the tools or what you need to have, what you need to buy in order to start being a logo designer, the second video is about the logo design process – I'm gonna share with you what you need to start from. I'm gonna share each step you need to take to get the result – to create a logo design. From start to finish. The third video is gonna be about how to know if the logo you've created is a good logo design. I'm going to share my 3 step Formula of a perfect logo design. And the fourth video is going to be about what you need to do in order to sell the designs. How to gain clients.
The class is short and is all about the Basics. No homework, no difficult theory. Once you get to know the Basics, you can decide for yourself whether you want to dive deep into profession or not. I will show you the BASICS. Simplicity is what makes this class different from others.
Content Source:
https://www.skillshare.com/classes/How-to-become-a-Logo-Designer/927075415