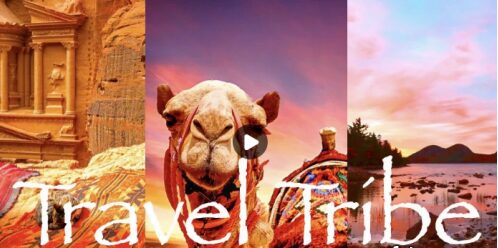 Skillshare – Journey Through Jordan, Travel Tribe Culture Series
Genre: eLearning | Language: English | Photography | MP4 | 511 MB
In this dynamic, fast-paced course, we will explore the history, language, food, culture, traditions, celebrations, geography, animals and famous sites of Jordan. The course then dives into the construction, history and fun facts about one of the Seven Wonders of the Modern World, Petra.
Students explore local traditions and fun facts that shape this country into the exciting and dynamic place that it is today. Students discover the major cities, learn how to fit in like a local, and check out what to explore in each region (Amman, Aqaba, Petra), and how to make the most of 
Jordan
 if you're only in town for a few days.
Whether you are planning for a post-Covid vacation, wanting a virtual adventure, or planning your next long-term-digital-nomad destination, this course is for you!
Some of the fun-fact topics we will explore:

What is the weather and climate like?
What are the two important seas of Jordan, and why are they special?
What societies influenced Jordan, and what is the national language and religion?
How is the capital city Amman evolving and changing?
Content Source:
https://www.skillshare.com/classes/Journey-Through-Jordan-Travel-Tribe-Culture-Series/1547092291