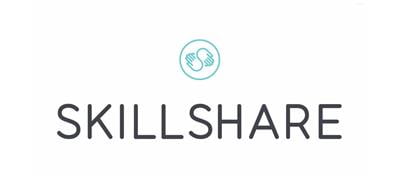 Duration: 2h 21m | 27 Lessons | Video: 1280×720, 44kHz | 1.48 GB
Genre: eLearning | Language: English | Level: Beginner
Learn everything you need for 3D animation in Maya: Modeling, Texturing, Lighting, Rigging, 3D Animation, Dynamics.
93295160.png
You can do your own 3D animations in Autodesk Maya!
Learn everything you need to know to get started – taught by a Hollywood professional!
As the industry-standard 3D animation software, learning Autodesk Maya is a great skill to help you land a job in the film, music, and gaming industry. In this course, you'll learn how to create your entire animation from scratch.
What will you learn?
1.Interface
We'll start by going over the Maya interface and understand how to work with different layouts, scenes and how to select and manipulate objects.
2.Animation Basics
We'll go over different animation tools and methods, keyframing, interpolation types, and even using the graph editor.
3.Setting Up for Animation
After learning our way around Maya, we'll create a new scene and import a rig. We'll learn how to use that rig, as well as how to work with cameras.
4.Animating a Shot
After our scene is ready for animation, we'll sketch our poses with the grease pencil, block our shot and polish it until it's ready for rendering.
5.Export a Finished Shot
After finishing the animation we'll learn some basic render methods to get a nice looking final render out of Maya, and then export it using After Effects to end up with a great-looking shot, suited for a demo reel.
After the end of this course you will be able to:
You will become comfortable using Autodesk Maya to model, texture, rigging,3D animate, dynamics, light, and render
Build and design your own 3D objects
Animate your 3D objects with keyframes
Modeling, shading, texturing, lighting beautiful designs
Rendering your projects for high-quality playback
Rigging 3D Objects for animation
You will know how to put together an entire 3D animated scene!
Requirements:
Autodesk provides a free 1-year educational version and a 30-day free trial of Maya from their website
3-button mouse.
Windows or Mac.
Why learn from us?
Neil Skill is a professional 3D animator who has worked in Bloop Animation Studio. His students love him, and we're sure you're going to enjoy this class.
Neil breaks down the most complicated steps into small steps of animating in Autodesk Maya so that you can easily start animating on your own!
We can't wait to see you in the course!
Cheers,
Neil Skill
Who this course is for:
We designed this course for complete beginners who want to get started with Maya Animation.
We designed this course for anyone that wants to learn Modelling, 3D animation, and the tools used by professional animators in the film industry.
We designed this course for beginner Maya users who want to take their skills to a more advanced next level.