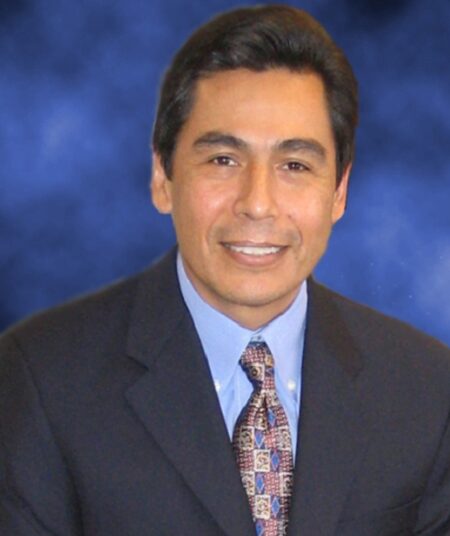 Steven Primo : Professional Swing Trading College | 4.49 GB
Steven Primo has been actively involved in trading the markets for over 37 years.
His trading tenure began in 1977 when he was hired to work as a Floor Reporter, or "runner", on the floor of the Pacific Stock Exchange.
Primo reached the pinnacle of his floor-trading career when he became a Stock Exchange Specialist for Donaldson, Lufkin, and Jennrette. As a Specialist he was responsible for making markets in over 50 stocks, a position Primo held for 9 years. Primo left the Stock Exchange floor in 1994 to focus on managing money and to teach his own unique approach to trading the markets. Scores of students, from beginner to advanced levels, have gone on to become successful traders after being introduced to Primo's proprietary methods of trading.
Learn A Revolutionary Method For Swing Trading Stocks, Indices And Options That Has Some Of The Highest Percentages Of Winning Trades And Profit Factors Ever Taught.
.And 7 Weeks From Today, You Will Have The Strategies And Skills Of A Professional Systematic Trader.
Introducing The TradingMarkets Professional Swing Trading College
Join Us And Learn To Be A Systematic Model-Driven Trader.An Approach That Is Not Only One Of The Fastest Growing Areas On Wall Street.You May Find It To Be More Dependable Than 99% Of The Books, Courses, And Education Available That Teach Discretionary Methodologies.
Then Learn By Trading With Us PLUS Receive Hands-On Trading Through LIVE Morning Strategy Briefings Every Day Before The Market Opens!
Here are reasons to register now
– You will learn The CORE, a group of statistically-backed model-driven methods that provide you with exact entries into rapid trend-reversals. Over 7 weeks we will teach you a new way of trading in which every trading decision you will ever make is automatically generated by a set of clearly defined rules. No longer will you need to guess or be dependent on someone else's opinions. Week after week, our single-minded focus will be to teach you to successfully trade methodologies with strong simulated results over a minimum of 10 years, a high percentage of correct trades (up to 90%!), high profit factors and minimum drawdowns.
– The methods you will be taught and trained to apply have some of the highest performing results ever published for trading high-quality stocks, indices and options. One of the systems you will be learning may be one of the most powerful swing trading methods ever developed. Over the past decade, 85% of its signals were profitable on the long side trading the S&P 500. And let's look at its Profit Factor. 2.0 is considered excellent. 3.0 is very rare. This method has a Profit Factor of 9.25 in the S&P 500! And that is only one! of the many high-performance methods you will be learning.
– At The TradingMarkets Swing Trading College, you will be taught multiple systematic ways to trade stocks, indices and options (we call these methodologies The CORE. None of these methodologies have ever been made public before! We will walk you through each of these methodologies step-by-step, week-by-week and you will learn to trade them by watching fund manager Steven Primo trade them live.
– Every trading day at 9:30 AM EST, fund manager Steve Primo will meet with you LIVE and provide you with a structured plan of attack before the market opens. In these live morning conference calls, Steve will become your "head trader" and you'll follow his lead. He'll alert you of CORE trades that may be setting up in stocks, SPYs, QQQQs and options. He'll comment on current market conditions and how they may affect your trading. And he'll review current open trade positions. Most importantly, he will provide you with a daily structured plan of attack which you will be able to apply again and again long after you have completed our course. And don't worry if you miss any of these meetings. They will be recorded so that you can access them at a time that is convenient for you.
– The methods you will learn are scalable to multiple markets. For example, The R3 Methodology which you will be taught early in the program has produced 2894 Nasdaq points on the long side over the past decade. The signals have been 86.36% correct and the system, has a profit factor of 14.66! Not only will you learn how to trade this methodology in the indices, but you'll be taught how to swing trade stocks with it. And you'll learn how it can even be applied to trade options.
– You will receive 7 weeks of intensive structured small group and private hands on training that is led and taught by Steven Primo, a successful fund manager. Steve was a 9-year floor specialist on the Pacific Stock Exchange who then moved off the floor and now manages his partnership's money on a model-driven basis. He will teach and mentor you week after week, teaching you exactly how our methodologies work, what the rules and logic are through real-world examples drawn from the current markets.
– You will learn from Steve by watching him trade a live account with real money as he applies The CORE. Your learning will be accelerated as you watch him trade live through different market situations. Steve will be trading live beginning in Week 6 in order for you to see how and why he executes specific trades. Also in Week 6 you will be trading alongside with Steve on a day-by-day basis. This will assure you have gained complete mastery of everything you've been taught.
– You will learn trading methods with unparalleled performance. Another one of the many methods you will learn is the 4/10/60 Trading System which is designed to trade high quality stocks on the long and short side. Since 1989, this system has led to simulated gains of nearly 5 times the average of return over a two week period of the average stock in the S&P 100! Again, model driven, tested and completely systematic.
– You can eliminate the guesswork and swing trade stocks with consistent results. We will also teach you a never-before-published method that we applied to every stock in the Nasdaq 100. 94% of these stocks made money over the past decade (or since they've gone public)! Here are the simulated results from a handful of Nasdaq-100 stocks (results from Jan. 1, 1995 through Dec. 31, 2004).
We are not aware of another short-term trading methodology that comes close to this system. But during the 7 weeks you spend with us, you will learn and take complete possession of the rules of this system. And after you complete our program, you will be able to trade this system (and many others) for the rest of your life.
– You will only learn methodologies which are backed by academic research and yet are easy to learn. We have developed a quantified approach which predicts day-to-day (non-news-driven) short-term movement in major stocks. This is backed by numerous academic studies which confirm the mathematical backbone of the method. But here's the beautiful paradox: Our research has allowed us to develop a very simple and easy-to-learn swing trading method comprised of only a small number of rules.
– We will teach you how to be a successful short-seller.Many of the methods you will learn are just as effective for trading the short side of the market as the long side. By the end of our 7 weeks together, you will know these methods and be able to take full advantage of the strong fear-driven moves that occur in down markets.
– 100% clear and systematic signals.just take a few minutes to follow the easy-to-learn rules and trade each signal. How many times have your emotions or other peoples' opinions caused you to lose money? With our methods you'll have a fresh start trading an automated and systematic approach which provides clear and completely unambiguous trading signals. These rules literally tell you everything you need to know.when it's okay to trade, how to enter a trade and where you exit. There is no discretionary "thought process" you have to learn and no emotions to foul you up.
– Learn from others week-by-week (and daily). Because everyone in the group will be an experienced trader (you must have at least two years experience in order to be accepted to the class) you will be assured of growing from the group's knowledge. We will provide you with weekly live interactive sessions with Steve Primo. You will be able to build camaraderie and teamwork as you learn from and share ideas with other class members.
– Ongoing personal assistance from Steve. You will have unlimited access via email to Steve during the program. And if you need further help, Steve will be available by phone for you.
– Free CORE software to make your nightly scans faster and easier. Are you a busy person? We will provide you with proprietary software that enables you to quickly and automatically get your stock selections on a nightly basis after the close. With this software, you can conduct your nightly scans quickly and effortlessly. And you will also be able to minimize errors and consistently generate good, clean signals to use in your trading.
– SPECIAL BONUS: You can even use our methods to trade options. Steve will spend a special bonus week teaching you a simple, systematic way to trade LEAPS on big cap stocks. You will learn the 20/30/40 System, a systematic method which averaged 36% per trade on the underlying stock over 18 months. Steve will teach you how to buy long term options in blue chip companies using the 20/30/40 System and show you how, since 1989, 1 out of 10 of the stocks triggered by this system have had triple-digit returns upon exit date.
– The TradingMarkets Swing Trading College is backed by a 100% money-back guarantee. Follow the rules of the systems as we have taught you for trading the indices for one entire year. If you have not made a profit in one year, we will happily refund your money upon request.
– Here Is What You Will Receive From
– The TradingMarkets Professional Swing Trading College
You will spend 7 weeks with professional trader Steve Primo learning The CORE through live interactive workshops. Every trading day he'll meet with you before the market opens to lay out for you the plan for the day. And each session, via a live multimedia Internet workshop, he will teach you, piece by piece, The CORE for trading the major indices, high-quality stocks and options. You will see Steve, hear him and be able to ask him questions live as he teaches you the method. Now, lets break down The College into its components.
Live Daily Pre-Market Briefings
Every trading morning at 9:20 AM EST, you'll meet with Steve in a live conference call. He will provide you with a structured plan of attack so that during the course of the day, you will know exactly what to do, no matter what happens in the market. He'll also alert you of CORE trades that may be setting up in stocks, SPYs, QQQQs and options. He'll comment on current market conditions and how they may affect your trading. And he will review current open trade positions. All of these Pre-Market Briefings will be recorded so that, if you cannot attend them, you will be able to listen to and learn from them at a time that is convenient for you.
Live Trading
Steve will put all the pieces together right in front of you as he actually trades the method with a real money trading account. You will be able to watch him through a live online portfolio which displays entries and exits for every position traded together with a daily P&L. And if you cannot make it to every session, don't worry. Every session will be recorded so that you can view and study it at your convenience.
You also will receive a detailed 200 – page CORE Strategy Compilation, sent via PDF, to reinforce and deepen your understanding. This detailed Strategy Compilation provides you with the same full explanation of every method that you will receive through our Internet workshops. It includes the complete rules, trade examples and performance statistics.
Plus, you will receive rapid and courteous answers to all of your questions from Steve.any day of the week.
What You Will Learn In Each Of Our 7 Weekly Live Training Sessions.
Let's now go deeper into how we will work together during the individual live sessions in our 7-week course.
For each of the live 45- to 75-minute sessions that Steve conducts, he provides you with the following training and ongoing guidance. And don't worry if you are busy and cannot make it to all of the live sessions or if there is some topic that you want to review again. They will all be recorded and you will be able to watch them at a time that is convenient for you.
– You'll watch us trade. – Steve will provideyou with a username and password to access his trading portfolio tracker. As you learn our methods, you will be able to monitor every trade that The CORE Methods tell him to initiate to ensure that you understand how the rules should be implemented. Note that the main focus of this live trading is educational in nature during the first 5 weeks of the program. However, in weeks 6 through 7, you can trade along with us, especially if you are an experienced trader who fully understands the methods we've taught you.
– Review the action and previous week's trade signals. – Once you begin learning the methods during the second week, you will be able to follow along as Steve trades. With each passing week, he will review the previous week's action and go over specific signals as needed.
– System Logic. – We will introduce each method by explaining what it does and how it works. Through chart examples, you'll get a good feel for the kinds of signals each method generates.
– Performance Statistics. – We'll go over the performance of each method and give you an in-depth overview of each method's winning percentages, profit factors, trade duration, trade frequency and performance in different market environments.
– Method Rules. – There are a small number of rules for each method, and we will not only teach each of them to you, we will also explain the important role that each rule plays in potentially maximizing your profits.
– Homework. – To help you develop your skills, we'll have you watch the market for CORE Method setups during each week and execute paper trades. You'll need to come prepared to the next session so that we can compare notes on how well you executed each rule.
– Q&A – Finally, we'll spend some time answering your questions in-depth to make sure that you fully understand how to apply the rules for each CORE method, as well as any other aspects of the method you might wish to explore.
Screenshots