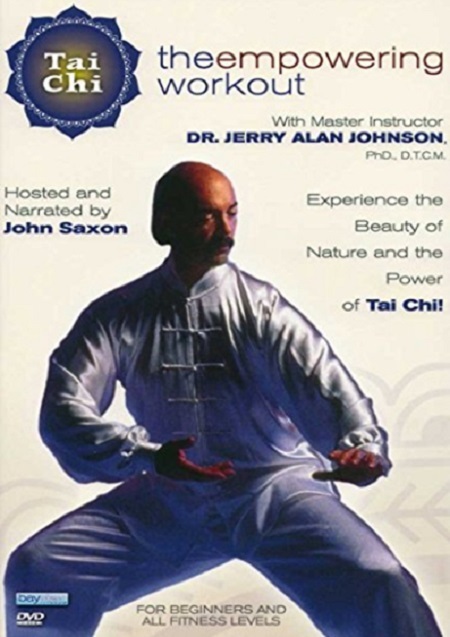 Jerry Alan Johnson – Tai Chi, The Empowering Workout
SIZE: 4,1 GB
Jerry Alan Johnson, PHD., D.C.T.M. (Doctor of Chinese Traditional Medicine) and D.M.Q (Doctor of Medical Qigong)- Master Instructor Jerry Alan Johnson has been studying the Martial Arts for over 40 years.
He is considered one of the top instructors in both Pa Kua Chang and Tai Chi Chuan in the United States. Master Johnson is a disciple of Yang style Tai Chi Chuan as a 20th Generation Closed Door Disciple of the Chen family Tai Chi Chuan lineage.
The beauty and the power of Tai Chi Chuan is created in the way that one moves. In essence, the mastery of one move is far superior to the learning of a hundred Tai Chi moves. The purpose of this program is not to teach a series of complicated postures, but to simplify and clarify the physical, energetic and mental dynamics that empower the beautiful movements of Tai Chi Chuan. The first section explores the structural mechanics that are universal to all Tai Chi Chuan styles. Section two loosens and lubricates all the joints of the body. Section three integrates the structural mechanics into ten Tai Chi postures. The final section combines mind intent and inner body skill to maximize the strength, energy, and circulation of power flowing throughout all Tai Chi Chuan movements.
This program combines breathtaking nature footage set to the inspiring music of Jonn Serrie, with Master Instructor Jerry Alan Johnson guiding you visually while the mesmerizing words of actor John Saxon (Enter the Dragon) carries you to uncharted levels of energy and power.
Homepage
https://www.amazon.com/Tai-Chi-Empowering-Workout-Johnson/dp/B000XEBXR2