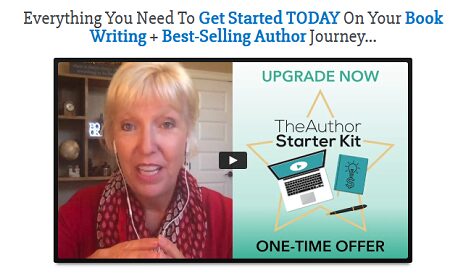 The Author Starter Kit with Peggy McColl | 749 MB
Everything You Need To Get Started TODAY On Your Book Writing + Best-Selling Author Journey.
YES! I am serious about writing my book, changing the world, and earning 7 figures as an author and want fULL access to the author starter kit RIGHT NOW.
INCLUDES LIFETIME ACCESS TO:
Session 1: Welcome / Getting Started
Session 2: First Things First
Session 3: Why You CAN(t) Be An Author
Session 4: The Most Important Thing To Achieving Your Book Writing Goal
Session 5: How To Pick A Topic For Your Book
Session 6: How To Pick A Finish Date / Deadline For Your Book
Session 7: Two Critical Ingredients
Session 8: Moving Forward With Confidence
Session 9: Working With The Law
Session 10: Tune Out And Tune In: What, When, Why and How
Session 11: Feel The Impact
Session 12: Write Your Heart Out!
Homepage:
https://go.peggymccoll.com//the-author-starter-kit