The Intensive Crypto CFD Trading Course from Beginner to Pro by Amagba Stephen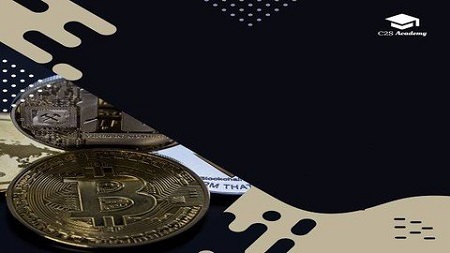 The Intensive Crypto CFD Trading Course from Beginner to Pro
Published 06/2022
Genre: eLearning | MP4 | Video: h264, 1280×720 | Audio: AAC, 44.1 KHz
Language: English | Size: 4.76 GB | Duration: 9 lectures • 7h 47m
Description
THE DIFA PRO-TRADER CRYPTO TRAINING COURSE
This is a Premium Crypto training created to provide quality Crypto Trading & Investing Education to traders of all levels, from beginner up to Pro. This is a Complete Crypto Course with a Lifetime Mentorship and a Year of Free Signal Provision, all included in the Training Package.
WHAT YOU GET IN THIS TRAINING:
The Complete Pro-Trader Crypto Course with Quizzes and Assessments. The Most Complete Crypto Trading & Investing Course you can get right now!
Premium Lifetime Mentorship.
Periodic Live Coaching and Live Analysis Sessions.
Certificate on Course Completion.
WHAT YOU LEARN IN THIS TRAINING:
You will completely understand how the Crypto Market really works and how to trade and invest in it like a business which it really is. You will find out the hidden truth, they don't tell you!
You will know how to choose reliable Brokers, Open Crypto Trading & Investing Accounts as well as the best platforms for other various Crypto activities.
You will understand Pips, Points, lot sizing, and how to calculate positions very well.
You will learn how to Leverage responsibly, get your Position sizing accurate and avoid blowing up our account.
You will learn Risk Management: how to reduce losses and manage overall portfolio risk. This is the most important thing which other tutors and "Gurus" don't teach!
You will learn Money Management: how to manage risk and reward in each position, and the perfect Risk to Reward ratio you should be going for in your trades.
You will understand Crypto Terminologies like Makers, Takers, Order books, etc.
You will learn how to identify and draw key levels of Demand and Supply in the Crypto Market and trade them.
You will master Technical Chart and Price Action Analysis skills in Candlestick Patterns, Chart Patterns, etc.
You will learn different Order Types and how to place them.
You will know how to filter out the noise in the market, get to know what our traders use, how they think, and how to control your trading/investing game.
You will get insight from a professional trader's standpoint and avoid mistakes that most traders make or have made in their careers.
You will learn how to identify and generate trade set-ups with high-profit potential and optimize profits out of these trades.
In the end, you will learn all the various Crypto Trading strategies for both the Long term and the Short term. You will also learn the various trading styles for long-term and short-term crypto investments. Thus making you versatile and becoming the Trader/Investor you want to be! Only in this Training!
TRAINING DESCRIPTION:
In this course, you will learn everything you need to know, to start Profitable Crypto Trading & Investing Now!
This is not just a theoretical course (Buy and Go), as it includes practicals, live coaching sessions, and a Lifetime mentorship. (where we show you how to use the information learned to Trade Live in Real-Time).
You will be learning from DIFA TRADING HUB, The Ultimate Trading Hub!
So whether you want to generate some passive income by trading & investing in the Crypto Market or if you want to make Crypto trading your primary source of income, then this training is for you; Because we will be training you to be any kind of trader you want to be.
In this course, we will cover beginner up to Pro level information to get you on the right path to becoming a successful and consistent profitable Trader. On top of all these, we will be giving you our personal tricks, techniques, and views on the Crypto market that have tremendously worked for us!
By the end of this course, you will understand How the Crypto Market really works and understand the Structure of the Crypto Market.
You will know all Crypto terminology like Bid, Ask, Spread, Pips, Points, Lots, Leverage, and Much More!
You will be able to select which broker is best for you and will open a trading account to start trading. You will also get familiar with the most popular Crypto Trading platforms. You will also learn about all the other platforms and tools we use in trading the Crypto Market.
You will know how to analyze the currency pair you are trading by learning the various trading strategies for Long Term and Short Term Investment.
You will also become an expert in chart reading! This means you will know how to analyze charts through price action, draw key levels of Demand and Supply in your Charts and spot the best Chart Patterns and Candlestick Patterns. You will also learn the various trading styles for Long Term and Short Term; what they entail and how to be a versatile Crypto Trader!
We also cover Risk Management and Money Management techniques so you will be able to know exactly how much to buy or sell on each trade when to trade, and the right place to put your take profits and stop losses thereby reducing risk and Optimizing rewards! All there is to Risk and Money Management. This is our most Important Topic!
Going further than other trading courses we even cover Trading Psychology. Something that we have noticed has a huge impact on trading performance!
Homepage:
https://www.udemy.com/course/the-intensive-crypto-cfd-trading-course-from-beginner-to-pro/
Screenshots