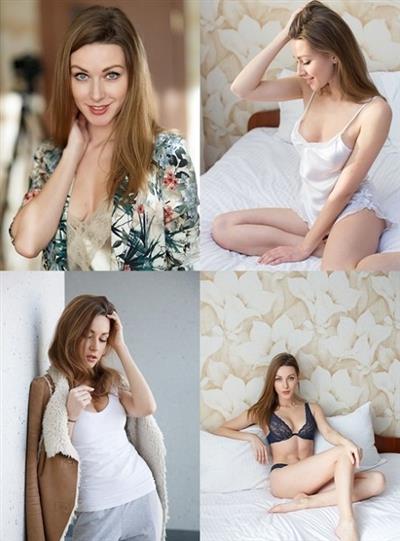 The Secrets of Shooting in An Ordinary Apartment
Genre: eLearning | Language: English
Everyone wants to create good photos at home, regardless of their skill level. It happens that to create a photo studio at home there is no time, place or need. In the end, if you occasionally photograph your loved ones at home, then you do not need to create a studio for this, but you want the pictures to be attractive and high-quality.
To create beautiful photos at home, it is not necessary to have special equipment, or to create some kind of supernatural conditions. Just know a few tricks and be able to fantasize. But at the same time, the photographer faces the following questions:
– What light sources and in what situations are best used when shooting in an apartment?
– What equipment is suitable for shooting in an apartment?
– What lenses to use?
– What camera settings to use?
– In which rooms is it better to rent?
– How to put the light on?
– Is it possible to get good quality with an amateur camera?
– How to shoot on a completely black or white background?
– How to shoot in low light?
The video course "The secrets of shooting in an ordinary apartment" is the result of the long work of many people, and most importantly, it is a concentrate of experience that has been developed over the years. It consists of a series of video tutorials, each of which reveals one aspect of photography in an ordinary apartment.
Course Outline:
– Budget camera and whale lens 18-55 mm. The light from the window.
– Shooting with a budget camera and a fast lens using light from the window
– Shooting with a budget camera and lens in clear weather
– Shooting with a budget camera and lens using flash and reflected light from the ceiling
– Shooting with a budget camera and lens using flash and directional light
– Shooting with a budget camera and fast lens using only an energy-saving light bulb
– How to learn to see the light
– Photo on documents in an ordinary apartment
– How to make a big softbox in a simple apartment
– How to get a photo with a perfectly black background in an ordinary apartment
– Shooting with two light sources and a black background
– Shooting a portrait on a white background
– flash lamps
– Use light through objects
– Studio nozzles in an ordinary apartment
– Advantages of full-frame cameras and fast lenses in shooting conditions in an ordinary apartment
– Shooting in linen with natural light
– Shooting in underwear. A combination of natural light and an external flash.
– Shooting on the background of the window
– Shooting in the porch
– Shooting in the kitchen
аbout: The secrets of shooting in an ordinary apartment
File Name:The secrets of shooting in an ordinary apartment
Content Source:
https://photoshop-master.org/disc178/