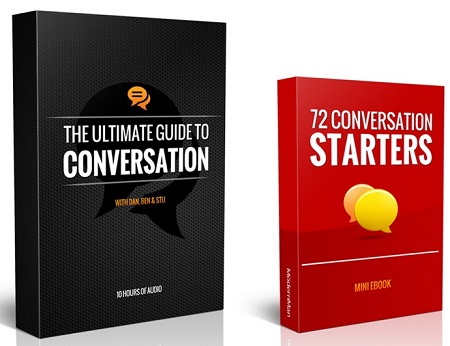 The Modern Man – Dan Bacon – The Ultimate Guide to Conversation | 553 MB
The Ultimate Guide to Conversation
How to talk to women in a way that makes them want you sexually and romantically. Unique, attractive and enjoyable ways to start conversations with women, keep conversations going and keep them interesting.
Dan Bacon used to be hopeless with women. He lacked confidence in himself and couldn't get women to like him. Despite being a good, honest guy, women just weren't interested.
When he created the controversial attraction techniques that he now teaches here at The Modern Man, beautiful women began flooding into his life and wanting to be with him.
Dan has already helped 1,000s of guys to get instant results with women (success stories) and he would love to help you too.
So, if you are sick and tired of not getting results with women and would like to try something new that is absolutely guaranteed to work for you, then get started here.
– Audio.
– 10 hours.
– Download to a phone, tablet or computer or listen online from within your Modern Man account at any time.
– Lifetime access to re-download or listen online.