Trade Stocks, Shares, Currencies With Candle Walk Strategy by Gbenga Odeyale Albert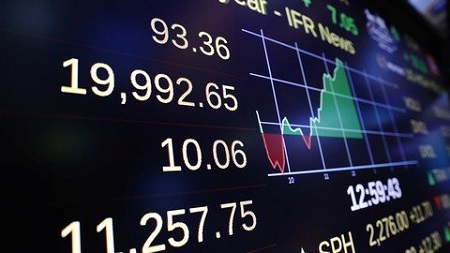 Trade Stocks, Shares, Currencies With Candle Walk Strategy
Last updated 6/2019
MP4 | Video: h264, 1280×720 | Audio: AAC, 44.1 KHz
Language: English | Size: 2.56 GB | Duration: 3h 37m
The end of Emotional Trading : How to eradicate fear, build confidence and create deep pockets for consistent income
Description
Millions of Students are searching for a complete trading course on Udemy primarily in hope of finding a lasting solution to the common problems they face namely : 'Emotional trading!"I have been trying to live on trading the global markets, but most often I am being overpowered by fear, greed and lack of a reliable trading strategy. I really need help ."-Ovie OtomiInvesting in the global markets can be mastered by anyone and for those who really learn the key concepts and best practices they will be able to reach their most challenging financial goals and lead the life they dream about.Unfortunately, many people do not receive the key educational information and best practices that make the difference between success and failure when Trading.THIS COMPLETE COURSE WILL TURN YOU INTO A SKILLED TRADER.The underlying theories are very interesting. You will learn practical tips and best practices from an instructor who started with a tiny capital to building a hundreds of thousands of dollars in investment portfolio with good sound steps over the years that you will learn about in the course and can replicate for your own personal situation.This course is not designed to sell you consulting services, it has one mission and that is all about sharing of experience and wisdom from a successful long-term Trader and teaching you how you can apply it to your own goals and time horizon. The course is truly universal, it can be applied to any of the global markets of your choice and can be adopted by any trader.In this course you will learn;How to build a consistent income on a monthly, quarterly or yearly bases.How to interpret the movements of Price action.How to select the right trade setups to trade and how to easily determine the risk and volatility of any Instrument using concepts such as the risk curve.How to calculate the risk before you plunge in.Key strategies you can use such as Convergent walk, Moving Average reflection, Momentous Growth and more.How to easily determine level of significant change on your trading chart.How to determine a trade signal that would not work.Determine good entry and exit points with zero draw downHow to actually place an order such as Market Orders and Stop Loss OrdersTechniques to reduce risk while growing your Money Key Action Steps you can take to get started applying what you have learned.This is an awesome flagship course which means you get:Hours and hours of video based lessons.Lifetime access to the course so you get updates and new bonus lessons for FREE.Quizzes that will test and confirm your knowledge.Ability to participate in online discussions to share ideas with other students and get answers to your questions from the instructor who will answer every question.Ask questions directly of the instructor and every one of those will also be answered.30 day money back guarantee-love the course or return it with Udemy easy no questions asked policy.Disclaimer Note: This course is for educational and informational purposes only. There will be no recommending of any particular investments such as a particular financial instrument as only you know what is right for your portfolio and your comfort with risk and volatility. Consult with a Professional for specific advice. Course is for education purposes only and instructor will have no liability related directly or indirectly to any loss or damage.Investing in the global markets can be fun and really fun when you do it well!No risk to sign up and impact could be life-changing. Learn from my experience and rapidly move ahead faster with the knowledge I will share with you. Don't delay.Please click the TAKE THIS COURSE button in the upper right corner and let's get started!Many thanks and I appreciate your interest and hope to see you in the course!-Gbenga Kodson.Who this course is for:Course is perfect for the Beginner or Newer Trader who wants to learn all the key practical aspects when investing in the global Markets as they will become an expert by the end of the course.Excellent for more experienced investors who want to improve their skills, learn new insights, or gain more confidence when it comes to TradingDay Traders, Swing Traders, Position traders and longer term Traders can adjust the candleWALK strategy to suit their trading style.
What you'll learn
This course will prevent your emotions completely from affecting your trading decisions
unravel the hidden secrete of price action
calculate the market momentum
identify turning points on the chart before they occour
ascertain wether a trend is weak or strong
Describe if a trade should be kept open or closed
Use Axial lines to clearify market behaviour
Spot a point on the chart in advance where a sudden change in price might occur
Define a clear and cloudy market conditions
Identify setups that will make you pull the trigger
How focusing on risk brings more reward
create deep pockets that will always swallow your mistakes and allow for consistent profitable trades
Eradicate Fear, Greed and frustration in your trading career
Use candle walk techniques to trade Facebook, Amazon or JP Morgan stocks, Currencies, Crytos., Futures including Cocoa, coffee, Gold and much more.
Identify fail-able and unfailing breakouts and chart patterns
Requirements
This course uses the MT5 platform to teach various concepts. The concept can be used on any trading platform.
Students are required to have been operating a practice account with a broker of their choice.
Homepage
https://www.udemy.com/course/candle-walk-tradingstrategy/#instructor-1
Screenshots