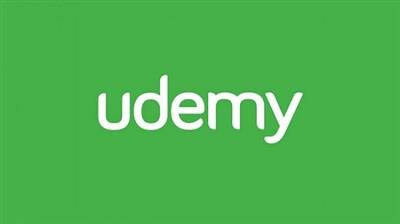 Created by Shereen Elshereef | Last updated 8/2021
Duration: 2h20m | 10 sections | 90 lectures | Video: 1280×720, 44 KHz | 1.3 GB
Genre: eLearning | Language: English + Sub
450 English words (Verbs. Adjectives. Nouns. Topics) to upgrade your English vocabulary & reinforce your English skills.
What you'll learn
English vocabulary 450+
Verbs
Adjectives & colours
Sentences
Nouns
Home appliances & Musical instruments
vegetables & Fruits
Clothes & School tools
Seasons , Months & Days
jobs
Animals & Birds
Family members
More & More different words.
Topics to practice what we learn
Show more
Show less
Requirements
No requirments or prerequisites
Description
This English Vocabulary Course for Beginners consists of;
More than four hundred fifty words ( Verbs , Adjectives, Nouns )
-These words are pronounced and written to make you able to listen and speak well.
-These words are written in the context of sentences to make you able to use them easily during reading and writing.
-These words are clarified through expressive pictures to make the meanings simpler and clearer.
Many different interesting topics to practice what we learn.
This course is designed for the beginners who want to build up their vocabulary in a simple way.
The English language consists of four basic skills which are listening, speaking, reading and writing.
In this course "English Vocabulary Course for Beginners" , you will master English language by integrating the four skills together.
Listening : When you listen to the pronunciation of every word and the sentences and repeat them many times, your ears will get used to the English pronunciation which will help you to listen well and easily in any daily situation.
Speaking : After you listen to each word or sentence, I need you to repeat the words and sentences as if you speak with someone else. Try to practice these words in you daily activities.
Reading : When you read the words and sentences, try to read them loudly to help you acquire the self confidence that you are able to read well, after a while you will master reading any text.
Writing : After reading each word, I need you to hold a pen and a sheet of paper to write the words. After that, copy the sentences and try to write them by yourself. In this way, you will help yourself to write well without any spelling mistakes.
After you finish each set of words, I need you to write them alone. One of the family or the friends read each word and you write them, then correct your spelling.
This course addresses all learners who want to learn and study English from scratch. When you build up your vocabulary in a simple way, the vocabulary will help you understand and study grammar well. As a result, all the four skills will be easy for you to practice. When you have self confidence that you are aware and can use English smoothly in your study or daily life, you will deal with others in English like a native person who speaks fluently and writes accurately.
n
Who this course is for:Beginners.