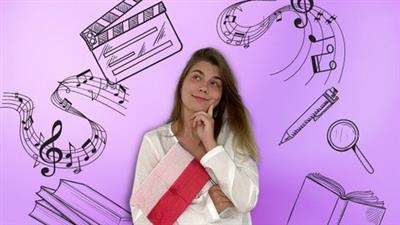 Genre: eLearning | MP4 | Video: h264, 1280×720 | Audio: AAC, 48.0 KHz
Language: English | Size: 9.68 GB | Duration: 15h 33m
The Largest Polish Language Course. Comes with Slang & Songs Translations. Full Polish Grammar Cheat Sheet Included.
What you'll learn
A detailed and thorough knowledge of Polish language and grammar.
Read & Understand the Polish alphabet.
Vocabulary related to 30 different topics.
Grammar Cheat Sheet – Everything you need in one place.
Polish Slang & Commonly used phrases, words.
Construct grammatically correct sentences in Polish across many topics.
69 PDF files with vocabulary & verbs from every lesson.
Speak confidently at home and in public places & understand spoken language.
Understand Polish Songs, Memes & Media Translation.
Description
Join The Only Polish Course That Covers It All!
With over 15 hours of lectures, quizzes, downloadable materials and recommendations – this is one of the most comprehensive Polish courses on the internet.
Learn The Polyglot Method
Listen to the lectures, download the resources, make exercises & TALK TO YOURSELF! Talking to yourself will help you break the ice and force you to use the language. Follow the translations that are included at the end of each lesson.
Learn step by step, day by day. Learn Polish fast and easy.
Everything You Need to Know to Communicate in Polish
Vocabulary Related to 30 different topics (Food, Family, Months, Days, Numbers, Car, Home, Cinema, Furniture, Body Parts, Animals, Professions, Hobby & many more)
150+ Verbs for your daily communication
Slang and expressions you won't find in any books
Songs with translations
Memes
Real life recommendations (to follow Social Media pages & more) to have Polish around you outside the course as well
By the end of this course, you will be able to communicate confidently in Polish & understand the written and spoken language. This is the most complete, the easiest and the fastest way to learn Polish language in short period of time!
What are you getting?
✔ Lifetime Access to course
✔ 15hrs+ on demand video lectures
✔ Multiple Choice Quizzes, Creative Exercises
✔ Polish Grammar Cheat Sheet
✔ PDFs with vocabulary/verbs from each lesson
✔ Recommendations for your future learning
✔ Useful tips on how to get Polish language around you during your day (Social Media)
✔ Flexibility to study anytime you want
Wait No More & Start to Speak Polish like a Native. Buy the Course Now and Have Fun Learning Polish With Me!
Who this course is for:
Complete Beginners, who have never learnt Polish before.
Polish Learners, who have some basic knowledge and would like to refresh it or learn more.
Homepage
https://www.udemy.com/course/learn-polish-from-zero-to-hero/