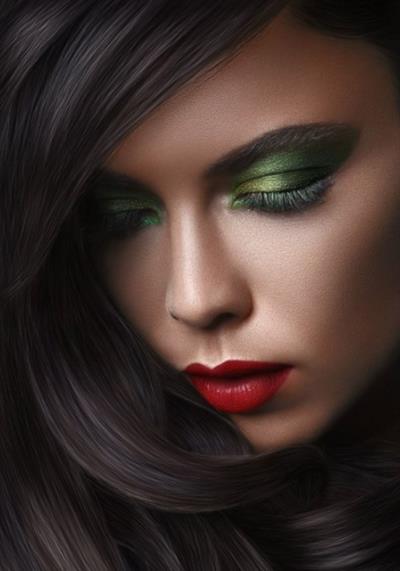 Alexander Chaldryan – Adobe Photoshop Commercial Retouching
Genre: eLearning | Language: English
This is a hybrid online course of 10 lessons, where the theory is given in the format of high-quality video lessons, and in online classes the emphasis is on analyzing homework and working on specific techniques and techniques.
This 2019 Best of Nation Award winner Sasha Chaldryan's course is different from everything you saw on the Internet. Here, along with the practical basics of technical retouching, you get a trained eye that will allow you to differentiate the spots with respect to saturation, hue and brightness, as well as the ability to analyze, from which a clear sequence of actions follows. Already learned all the tools and know how to fix these or other shortcomings? Well, the most difficult thing remains: to understand where and what to apply all your knowledge to on a particular image.
Armed with a tablet pen, you will refresh and rejuvenate your face, use the tricks of cosmetologists and artists. After the course you will stop looking for excellence through trial and error. Work on retouching beauty and growth portraits, corporate, male, child and age images will begin with a quick diagnosis "according to Chaldryan." You will learn how to save effort as much as possible if the task requires it and work an order of magnitude faster. Dodge and Burn, "frequency decomposition", mixer brush and juggling with medium spatial frequencies will become your constant companions, and the processes will finally be fun.
Content Source:
https://www.profileschool.ru/category/graphics/course_photoshop_for_retouchers