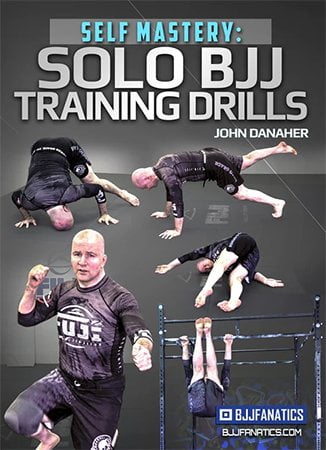 John Danaher | Duration: 2h 34m | Video: H264 960×540 | Audio: AAC 48 kHz 2ch | 1,32 GB | Language: English
Pick up Professor John Danaher's solo drills for BJJ success for FREE! BJJ Fanatics & Professor John Danaher are teaming up to give everyone a way to train.
* This new 4-volume series is a gift for everyone who can only train at home because of the pandemic.
* Hear the same advice John Danaher gives his world class fighters (like Gordon Ryan & Garry Tonon) on how to keep improving when you can't get on the mat.
* Learn the right ways to do these basic BJJ movements and how to craft the perfect home BJJ workout.
* This series is 4-volumes of FREE instruction from the most in-demand grappling coach on Earth.
* Know more. Win more.
Homepage
https://bjjfanatics.com/collections/all/products/self-master-solo-bjj-training-drills-by-john-danaher