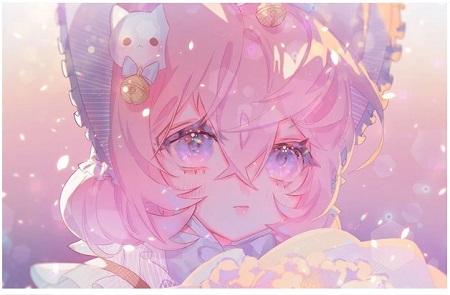 Class101 Turn Fantasy Into Reality – An Easy Guide to Anime Illustrations by Eikyrona | 520 MB
Interested in creating spectacular anime-inspired illustrations, but feel like you're missing some fundamentals?
Or do you already know every trick in the book, but just can't capture that last spark to make your art really shine? Have no fear, this class will teach you all the easy tips and techniques to take an illustration from start to finish; including how to navigate Clip Studio Paint's tools and features, the step by step process from draft to a final rendered piece, and how to effectively practice (in a smart and efficient way!) to improve. Develop an eye for composition and lighting, and unlock the next level of your art!
From beginners to intermediates, anyone who is interested in improving their art skills for anime-inspired illustration will have something they can learn in this class to realise their full artistic potential! Whether you aim to draw cute anime girls or you specialise in drawing hot guys, this class will teach tips and tricks that can be applied to both!
Once you finish this course, you will be capable of turning a concept from your imagination into a dazzling final illustration. The knowledge shared in this course will take your composition, coloring and lighting skills to the next level. In addition, you will learn how to practice in an effective and efficient manner to continuously improve and further develop your art style.
Welcome
– Meet Your Instructor: Eikyrona!
– Introduction to the Course
Chapter 1: Guide to Using Clip Studio Paint
– Navigating Clip Studio Paint (CSP)
– Basics to CSP Assets and Choosing Brushes
– My Personal Tips & Tricks for CSP
– Bonus: Creating Your Own CSP Brushes
Chapter 2: Basics to Drawing Anime Bodies
– Basic Proportions for a Human Body
– How to Draw Male Bodies
– How to Draw Female Bodies
– Stylising Body Proportions
– Pose Studies (Studying Smart!)
Chapter 3: Drawing Anime Faces
– How to Draw Male Faces
– How to Draw Female Faces
– Faces at Different Angles
– Drawing Sparkly Eyes
– Studying Expressions
Chapter 4: Drawing Hair and Clothes
– Basics to Drawing Hair
– Drawing Different Hair Styles
– Studying Clothing and Folds
Chapter 5: Drafting Up Your Composition
– Creating Thumbnails for Composition
– Sketching Up Your Draft
– Deciding Colour Palettes
– Trying Out Different Lighting
– How to Study Lighting
Chapter 6: Lineart and Flat Colouring
– Lining Your Sketch
– Sectioning Your Base Layers
– Easy Flat Colouring
Chapter 7: Rendering Your Artwork
– Shading Your Artwork
– Add Lighting to Your Image
– Finishing Touches and Filtering Your Final Illustration
Bonus Chapter: Developing Your Own Art Style
– Personal tips for how to continue improving and finding your own art style
Homepage:
https://class101.co/products/eikyrona
Screenshots