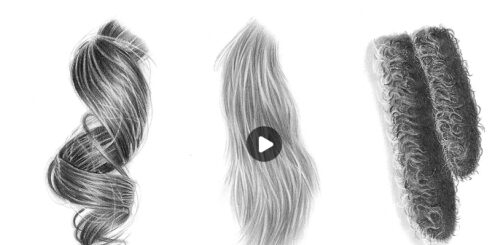 Drawing Realistic Hair and Beard with Graphite
Genre: eLearning | Language: English | MP4
Welcome to Drawing Realistic Hair and Beard with Graphite! This class is split in two different sections: the first part will give you the chance to practice shading varied locks of hair and beard textures; in the second part we will focus on a person's hair from start to finish in order to apply the knowledge acquired in the first part.
This class doesn't require prior knowledge, because there are secrets that make realistic drawing accessible to anyone. Of course, different artists will have different results depending on their experience, but if you are a totally beginner, this is the opportunity to take your first steps 🙂
In this class you will learn:

All the materials I use for realistic drawings in graphite;
How to shade locks of hair of different types;
How to shade a person's hair from start to finish in the realistic style.
Important: this class won't teach you how to prepare a free hand sketch, but on rendering a realistic finish to your drawings. Use a tracing method if you have trouble in preparing the outline.
For this class you will need basically paper, graphite pencils and other tools presented in the Materials video and the attached pdf list file.

https://www.skillshare.com/classes/Drawing-Realistic-Hair-and-Beard-with-Graphite/1384601388