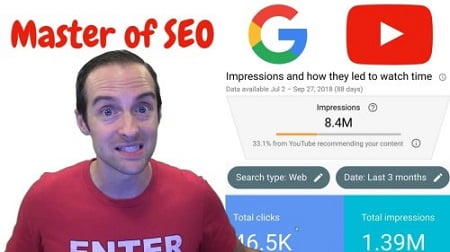 Master SEO & Inbound Marketing on Google & YouTube Search with Videos | Size: 2.45 GB
What really works in the world of inbound marketing and content creation?
Where do we get started building a lifetime supply of organic search clicks?
Why do strategies based on competition consistently fail while a mindset of abundance and collaboration shows us more opportunities than we could ever imagine? When is the right time to create? Who is capable of making a self-sustaining business online founded upon visitors from the world's largest two search engines which are Google and YouTube?
Will you please enroll in this course because you will love getting all the answers to these questions and specific strategies featuring the best of what I have learned in SEO and Search Engine Marketing during 7 years as an entrepreneur online?
Screenshots