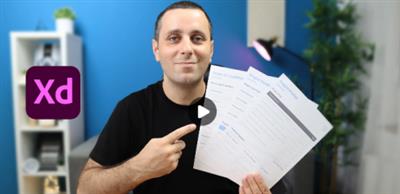 Skillshare – Awesome Project Proposals – How To Land Your Next Job
Genre: eLearning | Language: English
Apart from contract, project proposal is the most important component at the start of every project because it clearly states what is included in the project. It tells your client what can they expect, in which time frame, how much is it going to cost them and what exactly is included in the project price.
Hey designer, my name is Alex and in this class we are going to cover:

What is a project proposal
Creating a project proposal in Adobe Xd
Pages you should include in your proposal
How and when to send your proposal
And how to create a reusable template and customize it for each client

At the end of this class you will be more confident to charge what you are worth for each project, and be honest and transparent with your clients.
Content Source:
https://www.skillshare.com/classes/Awesome-Project-Proposals-How-To-Land-Your-Next-Job/507997272