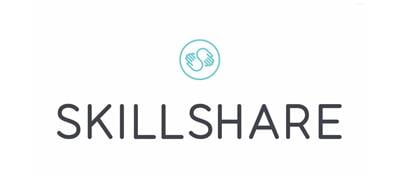 MP4 | Video: h264, 1920×1080 | Audio: AAC, 44.1 KHz, 2 Ch
Genre: eLearning | Language: English + srt | Duration: 19 Lessons (1h 41m) | Size: 1.7 GB
Are you a creative soul looking to learn the art and science of creating seamless patterns in Procreate? Did you know that today you can create stunning patterns that perfectly tile up infinitely right on your ipad all within a single app? Procreate is not just a supremely intuitive drawing and illustration app but its latest features are phenomenal in creating seamless repeat patterns in an efficient and fun way.
This is a class on creating full-drop repeat patterns from scratch on the Procreate app in an organized workflow that results in a fully color-editable seamless pattern. As creative professionals, established or aspiring, our time is super precious and our goal is to always maximize the output we can produce in a given amount of time. What's more efficient than being able to replicate a single tile to create an infinite seamless pattern in multiple colorways in an effective yet hassle-free process?
Join me as we go on this fun journey of pattern play!
In this class you will learn:
The basics of what makes a seamless repeat pattern seamless.
How to set up a template canvas on Procreate that you can reuse to create seamless patterns any time.
Key elements to build an effective seamless repeat pattern irrespective of subject matter.
How to draw botanical elements like flowers, leaves and fillers on Procreate and create a seamless repeat pattern using them.
A step-by-step method to transform any motif into a seamless repeat full-drop pattern on Procreate.
Tips to eliminate unsightly bald spots in your repeating block.
Tips to effectively create patterns using a limited color palette.
A workflow that offers maximum flexibility to explore multiple color variations of the finished pattern.
This class is for you if:
You want to learn how to create seamless repeat patterns on your ipad, even if you've never created a pattern before.
You are an artist or illustrator looking to enter the world of surface pattern design.
You want to repurpose existing illustrations/motifs by transforming them into seamless repeat patterns.
You have tried your hand at pattern designing but are in need of an efficient workflow to create patterns on the ipad and easily generate multiple colour variations of your final patterns.
You want to learn how to create seamless floral patterns from scratch.
You want to create patterns but do not want to purchase expensive software subscriptions.
A basic working knowledge of Procreate is ideal to take this class so that you can follow along with me comfortably. If you are a Procreate beginner, I recommend that you take my introductory class Procreate Floral Illustration: From Botanical Elements To Composition to get yourself familiar with the nitty-gritties of my Procreate workflow.
Why Seamless Patterns?
Patterns are awesome to add visual interest to almost anything. And seamless repeat patterns are perfect because:
You just need to create one tile to generate a pattern that can scale up indefinitely.
You can create patterns that are suitable for a variety of applications like printed fabric, wallpapers, bedding, wrapping papers and literally any surface!
The surface pattern design industry loves them and you have a higher chance of being hired if you know how to create them.
What you will need:
iPad
Procreate app
Apple pencil or other suitable stylus
Homepage
https://www.skillshare.com/classes/Pattern-Play-In-Procreate-Turn-Motifs-Into-Fun-Seamless-Repeat-Patterns/1434928110