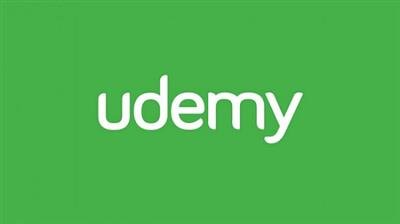 Created by Yasser Youssef | Published 7/2021
Duration: 39m | 4 sections | 10 lectures | Video: 1280×720, 44 KHz | 239 MB
Genre: eLearning | Language: English + Sub
English Grammar ( Future simple / Future continuous / Future perfect / Future perfect continuous )
What you'll learn
Future tenses
Future simple forms (will & shall / be going to / present continuous / present simple)
Future continuous
Future perfect
Future perfect continuous
Requirements
Be able to read and write
Description
The course is for beginners, intermediate and advanced learners.
Many learners struggle a lot to know the difference between the future tenses.
This course Future Tenses focuses on the four future tenses with all similarities and differences.
This course Future Tenses solves the problems that face English learners and English teachers and answers their frequent questions such as ;
-What is the difference between "will and going to" ?
-When do we use "present continuous and present simple" to express future simple ?
-What is the difference between "the future simple and future perfect" and how to differentiate between them ?
-What is the future continuous ?
-Do we have a tense called "Future Perfect Continuous" ? What is the usage and the form of this tense ?
n
The curriculum consists of:
-Future Simple
-Future Continuous or Progressive
-Future Perfect
-Future Perfect Continuous or Progressive
All these tenses are explained in details.
n
This course addresses all learners and teachers who have a potential desire to acquire easily and professionally the four English language skills which are listening, speaking, reading and writing. When you have self confidence that you are aware and can use the grammar rules smoothly in your study or daily life, you will deal with others in English like a native person who speaks fluently and write accurately.
n
Who this course is for:Beginner to advanced learners.