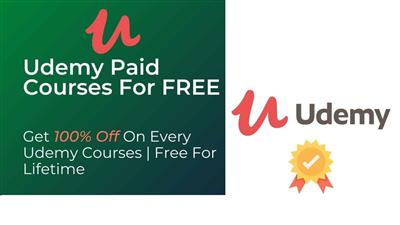 Created by Jacobson John | Last updated 3/2021
Duration: 29m | 1 section | 12 lectures | Video: 1280×720, 44 KHz | 252 MB
Genre: eLearning | Language: English + Sub
Discover and explore and your niche AND take the next step by creating a path for your business
What you'll learn
4 Mistakes to Avoid When Choosing Your Niche
4 Strategies for Picking an eCommerce Niche
5 Things to Consider Before You Choose a Niche
Find Your Niche in Just 5 Steps
How to Choose the Perfect Blogging Niche
How to Find the Best Keywords for Your Niche
How to Find Your Niche Market and Maximize Profits
How to Tell if You've Picked a Good Niche
Top 5 Keyword Tools to Help You Find Your Niche
Top 5 Tips for Finding a Profitable Niche
Choose your ideal, most profitable, target clients through an easy process
Understand the process so they can add additional niche markets as they continue to grow.
Communicate their positioning to those clients so they get top dollar for their offers
Learn it, do it and profit!
Show more
Show less
Requirements
Come open minded.You need to implement what you learn to se the magic in the strategy.
Description
Finding a niche that pays and then creating content, products, and services for that niche, is the only way you will be able to build a solid foundation for a successful online business.
Finding a profitable niche is also the best way to achieve the level of success and the kind of profits that most online business owners need to make their daily efforts worthwhile.
This course will give you the path to finding the best business niche for your business.
If you have not started your business because you don't yet have chosen a business niche, or are struggling with your business, this course was made specifically for you. And your will also get a BONUS worksheet with "The Idea Incubator"!
After seeing MANY people not start their business because they were struggling with finding a correct niche and talking to hundreds of entrepreneurs who have spent months and even years without a clear niche. In many cases, they have difficulty attracting their ideal clients and struggled financially. I have put together this course to help you get over this challenge, and help you to finally start your business or start making money in the business that you´ve got.
While there are a lot of popular niches that you can choose from, not all of them will be profitable.
With this 12-part video training you will learn how to find the right niche so you can stand out and create success faster.
This course is relatively short, and should take you less than an hour to complete. But after that hour you should understand how to structure your thinking to allow you to choose a correct business niche that is right for you and take advantage of the bonus section. You are ready to start marketing your new beautiful business niche
Who this course is for:Small business owners who want to grow their business more quicklySolopreneur service providers who are 60 to 70% capacity and need to fill their practice/ business with high paying clientsFor people who are struggling to run their business.