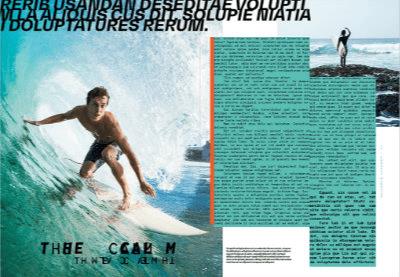 MP4 | Video: h264, 1280×720 | Audio: AAC, 44.1 KHz
Language: English | Size: 982 MB | Duration: 1.4 hours
Magazines are currently at their peak. Every day we see more and more new and niche magazines being released. Magazine designers are being ever more daring in their designs and layout, and this helps attract not only specific viewers but also magazine enthusiasts!
In this course, you'll learn how to design a magazine layout. You'll learn everything from the essential elements of an article (head, intro, folios, copy, pull quotes, bylines) and the design of a cover, through to how to lay out an article from start to finish and how to break the rules to create interesting spreads.
You'll learn how to bring together fonts and imagery from Envato Elements to create several stunning designs, from a cover and contents page to an experimental article layout inspired by David Carson. Following the course, you'll walk away with some useful tools that can be applied to any publication design project.
New to Adobe InDesign? Learn how to use InDesign in our Adobe InDesign for Beginners course.
Need a magazine template for a project or some layout inspiration? Check out the print templates available as part of an unlimited Envato Elements subscription.